Horizons at Dedham Country Day School
The Horizons program at Dedham Country Day School is a tuition-free, summer academic enrichment program that serves its students for ten consecutive years from pre-kindergarten through the eighth grade, helping children build self-confidence and realize their full potential both inside and outside of the classroom.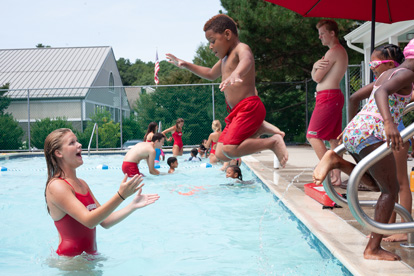 We make a long-term investment in every child that enters our program, promising ten consecutive summers of learning, with additional support throughout high school. The difference with Horizons lies in our commitment to our families, who return to our program for ten consecutive years until they graduate. This model allows students to feel academically and emotionally supported throughout their most formative years. In addition to helping our students learn and grow during elementary and middle school, our program aims to ensure that every young person feels supported through primary school, secondary school, and beyond.
In 2020, Horizons at DCD launched an after-school Study Hall and Enrichment program to support students throughout the academic year and address the widening opportunity gap as a result of COVID-19.