About
At Horizons Greater Boston, our mission is to advance educational equity in the Greater Boston area through multi-year summer academic enrichment programs. We believe that every child deserves the opportunity to thrive in school and beyond, and we're committed to providing the tools and resources that our students need to succeed.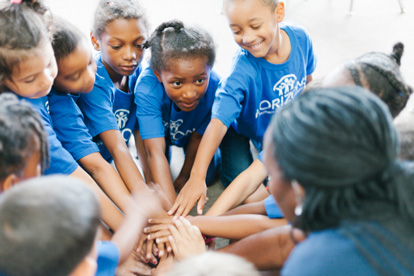 Our programs are designed to make a long-term investment in every child that enters our program, offering ten consecutive summers of learning as well as additional support throughout high school. By providing academic enrichment and social-emotional support, we help our students develop the skills and confidence they need to succeed in school and beyond.
We're proud to be part of a network of over 75 Horizons affiliates nationwide, all of which share our commitment to advancing educational equity. If you're interested in learning more about our programs or how to get involved with Horizons Greater Boston, please don't hesitate to contact us. Together, we can create a brighter future for our students and our community.